Homeschool student of Athens, GA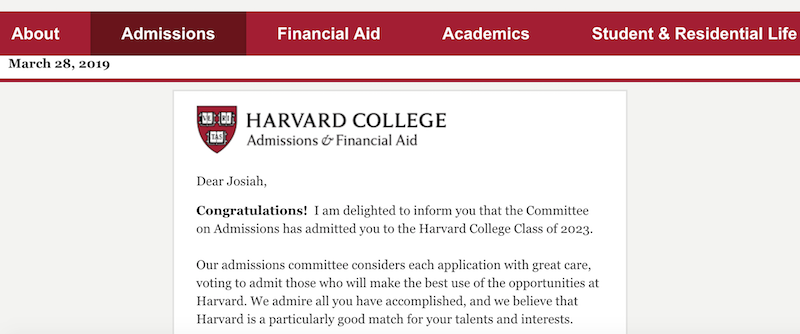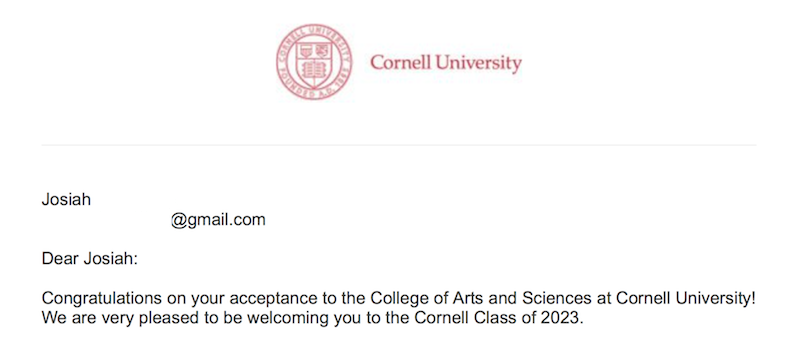 Thank you FastTranscripts.com!!!
Homeschool student from Georgia
Homeschool student from Paron, Arkansas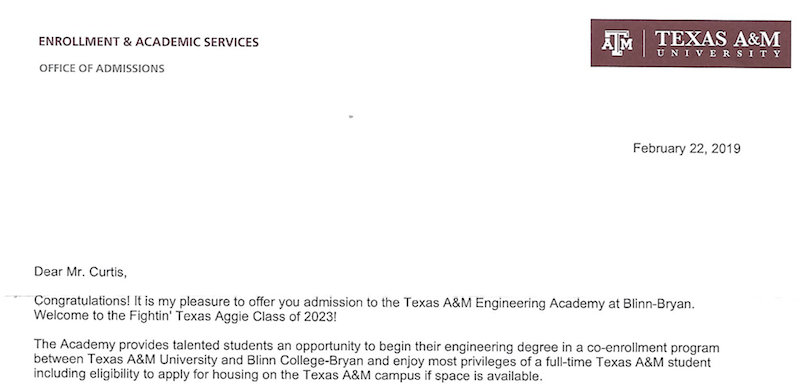 Caroline Geer (missionaries serving in Taiwan)
"I can't say enough wonderful things about this product. It is simple to use, easy to keep track of multiple students (we have 7 children­ using this for 3 children) with beautiful professional looking transcripts as the result. This is one of the best products in my 19 years of teaching I've ever purchased for homeschooling."

Duanna Fike of Fredericksburg, VA
University was impressed by it. The college my daughter applied to actually commented on how nice her homeschool transcript was. Anyway you can impress admissions offices works for me.
Kristopher F. of Killdeer, ND
Thank you so much. Much appreciated, wouldn't have gotten into university without your service!
Lauri Adams of Allendale Charter Township, MI
Best $16 I ever spent. This transcript service is easy to use, very professional, and makes putting together a transcript a breeze! I highly recommend it!
Kelly Parsons of Fayetteville, NC
I had tried several fill­in­the­blank transcripts and had also tried making my own, but always felt like they screamed "my mommy made my transcript!" Using this service was worth every penny. Things I loved: suggestions for course names, but ability to type in whatever you want; GPAs calculated as you go; 15 spaces per year for classes; clean, professional look; ability to print and sign or sign online. Cons: none; should have done this sooner!
Bipasha Goswami of Mumbai, India
Thank you so much for your prompt assistance that you provided by personally uploading my transcript to Parchment. My transcript has played an enormous role in my acceptance to my top choice college. This fall I am going to attend the University of Minnesota's Carlson School of Management, and FastTranscripts.com has made me reach my goal. For a homeschooler, creating a transcript can be a challenging endeavor, but FastTranscripts.com gave me the edge over a competitive pool of applicants and made me stand out. The platform is super-easy to use and I got my transcript created literally in minutes, which would otherwise have become exceedingly onerous. I am so very grateful to you for your time, help, and definitely for building a great website as FastTranscripts.com which helps thousands of homeschoolers like me portray their talents, achievements, and coursework on a neat and organized transcript. Please accept my sincere thanks and appreciation.
Dana Petty of Dalhart, Texas
Highly recommended - I have been looking for something simple and easy to keep up with. This is great! 👍
Mrs. McCourtney of Roseburg, Oregon
No more guess work! HSLDA has been such a blessing for our family. Their services bring peace of mind in an ever changing world, often hostile to conservative homeschool families. The High School Transcript Service takes the guessing out of the "how to." Thank you, HSLDA.
Christine K. of Waterford, NY
My daughter is starting her first two years with our local community college. A number of homeschoolers had to jump a lot of hoops before they were accepted. I think the transcript added a lot of credibility to her application, it looked great. Thank you!
Gail Reinford of Souderton, Pennsylvania
Highly Recommended! I highly recommend this service! My son needed a transcript of his grades, including his GPA, and I only had a typed up version that I made up. I wanted something more professional looking, and was referred to this service. It was wonderful! Very easy to use, and it calculated my letter grades into his GPA automatically. Thanks to Tiffany at HSLDA for her kindness, and genuine helpfulness when I didn't know what was available to me.
Anonymous of Jacksonville, Florida
Life Saver! So easy to use, has been a life saver. Excellent price in comparison to other websites. Looks very professional!
Naomi of Denton, Texas
Wow! This won my heart! I am not a form making kind of gal & the thought of making a transcript had haunted me for months. So thankful I found this. Super easy & fast. The result looks great & is very professional. The dual credit coordinator at the college we're working with was impressed the service is only $16 & asked for the website so she can refer other homeschooling families.
Lynne of Portland, OR
Easy to use, great support. Not only is this easy to use, the customer support is very helpful. I am submitting the transcript for the first time (of many more to come) to colleges and the support at FastTranscripts has been great. Ease of use: I "fill in" at the end of every school year, therefore saving me a ton of time when now submitting for college apps. It is so great to have this all in one place...and for multiple high schoolers.
Krista Beyer of Slater, IA
This is a great transcript service that is super easy to use and produces a very nice and professional looking transcript. It made my life a lot easier!
Rosalie Jenness of Primghar, IA
High School Transcript Service made creating a transcript simple and quick. The automatic grading worked great.
A. Adamick of Oak Ridge, NC
This makes homeschooling so much easier for us--thank you!
Rachelle of Englewood, OH
Thank you so much! I have used your services with my two sons in the last few years, and it is by far the easiest to navigate and so well done. Great job! I will most certainly mention your program to my homeschooling friends!
Eleonora Pollio of Chandler, AZ
HIGHLY RECOMMENDED. HSLDA nailed it!!! Easy to use. Professional. Impressive.
Anonymous of Howell, MI
Lifesaver! Saved me hours of frustration at the computer! I entered all the info, and it formats into a great looking transcript. For previous children, I've made my own, but it took a lot more time and frustration. This was so easy!
Angie of Raleigh, NC
Needed a transcript quickly for my rising senior, as he decided to apply for a college and career spot at the local college at the last minute...this program is excellent; it gives you prompts for all the subjects, prints beautifully, and the staff were so helpful when I called and needed to tweak something. We had the transcript filled out, typed, printed, and at the college in less than two hours! I highly recommend this high school transcript service and will definitely use it again.
Cynthia P. of Dallas, TX
Highly Recommended! Every home-school parent should use. Fast, easy, helpful!
Yvonne Imergoot of Kempner, Texas
Tina B of Lake Orion, Michigan
I like that it recalcs for Honors/AP/Dual Enrollment. I'm still working on my senior's transcripts, but decided to go with HSLDA because of the professional looks it offers and the help section. I also like autocalc with the weighted average for honors/AP/Dual Enrollment classes. I also like that I have a year to make changes to it. $16 well spent plus a bit extra for a nice seal. Hopefully the college she wants to get into will like it, but I won't know that until spring.
Jesse Hillis of Park Hills, Missouri
This is very helpful. When it is time to renew I will most likely get the family plan since I have two more children I need to make transcripts for.
Homeschooler from Lexington, NC
Thank you very much! My son was a rush switch-to-home school child and I didn't know til just about a month ago we'd have to have transcripts for him to graduate on time in May. Your website made getting him set up and figured out super easy, and I have and will continue to recommend it to anyone who home schools.
Nicolette Webb Angieri of Maplewood, Missouri
Excellent product! The High School Transcript Service is excellent, very fairly priced for such a great resource, and very fast indeed! We had previously struggled with organizing and formatting using templates we found online and very weary of the whole business. Your service enabled us to load all the data quickly and produced a very handsome, professional-looking result. We completed the transcript and sent it out last week to my daughter's top college pick - her transcript and ACT scores were the last parts of her application they were waiting on - and she received an e-mail of her acceptance yesterday and couldn't be happier! My ONLY reservation about the service is the website itself which we found confusing and difficult to navigate. Other than that, we are more than satisfied! Many thanks and blessings to the HSLDA!
Beverly Skaar of Lakota, North Dakota
High School transcript Service/fasttranscripts We are very pleased with the High School Transcript Service from HSLDA. The site is very user friendly and the finished water mark copies are very professional looking. The shipping was prompt and an added bonus is the price discount for HSLDA members.
Shawn of San Tan Valley, AZ
Highly Recommended. We chose the Lifetime transcript service because the college that our children will attend requires us to submit official transcripts and we can have them mailed directly to the college. In-addition, it is helpful for us to use the lifetime option because we will need to update the transcript of our two other children and make them available in the future when requested. Finally, the transcript service uses the Carnegie Units that are requested by our college of choice.
Daniel Mathis of Angus, MN
Convenient Service! I bought the Lifetime Transcript Service for my daughter. We have 6 more children to go so it will definitely make use of the money! It was easy to fill out, figured the GPA automatically and looks great! Very pleased with it and easy to add grades each year so I don't have to do it all at once!
Lisa Searcy of Las Vegas, Nevada
Excellent Resource This was extremely easy and fast, especially due to keeping track of classes & grades. I needed to quickly provide our auto insurance company a transcript to receive their "Good Student Discount". They accepted it and gave me the discount without question. Read through the FAQ's to see that for Seniors some classes are IP and don't have final grades. THX HSLDA
Cameron Botkin of Port Hadlock, WA
Awesome!! I am so thankful for this find!! I needed to complete my firstborn's transcript same-day for an application deadline during spring of his junior year. I downloaded several transcript templates to no avail. I either didn't really care for the overall layout or when I entered my information, the form went wacky! Within 1 minute of purchasing, I was entering in my information!! The amount of time this saved me is INVALUABLE! I have four kids, so I chose the lifetime subscription...a deal. I was able to easily customize and make changes. The GPA and credits were done automatically. Very professional looking. LOVE IT!!!
Jon of North Platte, Nebraska
Highly Recommended for every family that homeschools High School!!! Would not be without!! Thank you HSLDA I was amazed at how professional and easy HSLDA made this process.... We purchased the High School Transcript Service and also the High School Diploma Both were very well done and it made it very nice when our son went into the Air Force..I recommend it to all of our friends and people we come across that homeschool....
Jason Roach of Amherst, Massachusetts
Easy, quick, and professional We needed a transcript for my daughter's application for summer internships. I am glad to have come across this HSLDA service, as it was very user friendly, quick, and looks very professional. It also made me aware that I should really start tracking their courses as soon as they start with HS classes, so I will purchase another transcript filing service for my other daughter soon.
Laura B. of Midland, TX
That is the final transcript that will be updated at Parchment. Thank you. It [FastTranscripts.com] made the entire process go smoothly. I found your site on a checklist for homeschoolers. Thank you! Sent from my iPhone
Tammy G. of Magnolia, TX
Thank you so much, Scott! Particularly for the fast response. It is greatly appreciated. I am going to proceed with my other 2 children's transcripts now. I am surprised by how many people do not know about the Fast Transcripts, so I share with everyone I can. :)
Kristen Poteet of McKinney, Texas
I was so unsure of how to begin putting my oldest daughter's transcript together. This made it much easier! I love how it calculates GPA for me, and gives class name suggestions. Thank you, HSLDA. I will be using this service for all my other children.
Anonymous of Waynesboro, Virginia
In the span of three weeks, I have benefited from the HSLDA store twice, first for my daughter's diploma and now her transcript. The staff were so helpful to me; I cannot thank them enough for caring about my daughter's transcript, and helping me craft a document to accurately reflect her educational journey! I will be back in two years when I have another senior! Thank you! Thank you!
Anonymous of Huachuca City, Arizona
A Life-saver! What a huge blessing to have this transcript service available to me instantly when my son needed his quickly. I am not the most organized person in the world and was infused by panic at the thought of pulling together an official document. I was walked step by step through the user-friendly template and drop-down lists, including prompts for life-skills. By the time I printed it out, I had a masterpiece of a transcript worthy of framing! HSLDA transcript service made me look like a Boss! The only thing I had a problem with was figuring out there is an entirely separate log in process once you have purchased the service and follow the link to use it. I couldn't figure out why my log in info for the store didn't work for the service so had to call HSLDA and have it explained to me. Tricky.
Chris of Alden, Michigan
Highly Recommended. Thank you, HSLDA, for a wonderful transcript!!! I was so stuck on how to finish my son's transcript and have the GPA part correct. I did a 30 day free trial to see how it worked and it met all my needs! The transcript program was so easy to use, and turns out very nice. Everyone at the store was very helpful. It was such a positive experience, I recommend this to every Home School family!!!
Alison C. of Prospect, KY
Absolutely! It was been a great service for our family. I'll be sure to pass along the information. Thanks again!
Anonymous of Fresno, California
Fast and Easy. I was in need of guidance/assurance that my first-born's transcripts were done according to state standards and HSLDA provided a quick and easy way to print my very own official transcripts. I did the first on my own, but going through HSLDA provided me the assurance I wanted to not second guess myself! An affordable price for a very strapped budget!
Julie of Sacramento, California
Took the worry out of preparing myself. This a wonderful service which took the worry out of preparing transcripts for my high schoolers. I am proud of my homeschooling but was not the best record keeper. This service was truly a blessing! Thank you HSLDA!
Theresa R. of Knoxville, MD
You guys are the best! Thanks for everything! Theresa R.
Theresa A. of Fort Wayne, IN
Thank you for the excellent transcript service you provide. We have used it for all six of our children and it truly has been a blessing to us!
Berkeley M. of Dripping Springs, TX
Thank you very much. I absolutely will share on Twitter and with friends. I sent my son's transcript to Southwestern University. You were very helpful and awesome. I appreciate you. Have a fabulous day.
Alane A. of Rochester, NH
Thank you, Scott. As often as possible, I recommend his product! I always recommend your product as more superior to other antiquated and cumbersome programs! Everyone whose purchased the product has loved its simplicity and professional results. — Sent from my iPhone
Susan Sharon of Bella Vista, Arkansas
Great product for busy mom!!! Love this!!! I tried several other ideas that just produced frustration. Thanks to HSLDA for providing a great service!!!
Constance Anderson of Spencer, Massachusetts
Highly Recommended. This transcript service was exactly what I needed. It combines a very professional looking transcript with an ease of use that I appreciate. If transcripts have intimidated you, as they did me, this is the service for you. Thank you HSLDA. Five stars and a "good job"
Angela M. of Salisbury, NC
When the coffee kicked in, I realized I could print it, sign it, and scan it to email myself. This is my first transcript and I am grateful for the quick and easy platform. I have shared this repeatedly already, but since I will graduate a senior every year for the next four, I will be sharing it many more times I am sure. Thanks again for your assistance and have a wonderful and productive week!
Jennifer Young of Norman, Oklahoma
Easy to Make Transcript. I signed up for the High School Transcript Service. It only took me 20 to 30 minutes to fill in the blanks & then I had a very nice transcript for my daughter. It was very easy to make & looks professional. For an extra fee, you can even order an official copy!
Rachel Huffman of Pineville, Louisiana
Professional quality. With all of the details homeschooling parents of high school students have to worry about, it is so, so, wonderful to have one thing taken care of for us. My children's transcripts are accurate, well designed, and have a finished, professional look. Thank you so much for providing this service!
Anonymous of Meridian, Idaho
An extremely useful tool!
Barbara Grass of Berwick, Maine
Carin Myers of Seattle, WA
Thank you for your service. It is helping us keep track of High School grades and credits.
Celeste Tepedino of Greensboro, NC
Thank you so much! I am so happy that you offer this service!
Anonymous of Gautier, Mississippi
Highly Recommend. It's user friendly and looks great!
Anonymous of Newcomerstown, Ohio
Greatly appreciated. The transcript is very professional looking and the service is very easy to use. You can print multiple copies if needed.
Ronda W. of Colquitt, GA
Thanks for your help! Your service was very helpful when I was helping my daughter apply to colleges two years ago. I am looking forward to working with your company again!
Lisa Pummel of Spearfish, South Dakota
Highly recommend. The high school transcript was very easy to use and helped figure out my sons credits and where he was at class year wise. It provided course name options and recommended total credits needed in each area. Also calculated gpa as you went. Very professional!
Ashleigh R. of Paso Robles, CA
We sincerely appreciate all that you do - it has been a very easy way to keep records and file transcripts.
Anonymous of Glenmont, New York
Highly recommended!!! Easy, and professional!
Diana of Meridian, Idaho
Easy. This program made completing a high school transcript so easy! All the calculating is done for you.. worth the money!!
Anonymous of Kemp, Texas
Excellent. A Great product, delivered quickly. High Quality
Martha Fait of Fredericksburg, Texas
Highly Recommended! Was very easy to use. I would definitely recommend for all home school families!
Kristi Centille of Broken Arrow, OK
This transcript service was SO easy and exceptionally helpful!
Tamara Farmer of Carpinteria, California
I am no teche and this was SOO easy for me. Easy and convenient to use. There where no glitches in using this program. It really does all the work for you.
Anonymous of Xenia, Ohio
High School Transcript. Excellent and easy to use!
Mona C. of Elk Grove Village, IL
Thanks for providing this transcript service. It was a big help in finishing off our college application process.
Lynda R. of Elk Bluffton, OH
Thank you so much again for all of your help with my son's transcript about a month ago! He was accepted to the university he chose, and we are moving toward him starting classes in 10 days! I was just telling another homeschooling mom about your service this morning and how pleased we were with it... I will continue to share with others as we move forward and I plan to use it again as I need it when my youngest gets old enough to need a transcript.
Anonymous of Hershey, Pennsylvania
Highly Recommended. Amazing!!
Michelle F. of San Antonio, Texas
We talk about Fast Transcripts all the time! 👍 😁 It made it so easy and accurate! We will be back for Katelyn's in a few more years!
Kelly C. of Mechanicsville, VA
FastTranscripts were a Godsend to us for both of our homeschooled kids! None of the colleges even questioned it and loved that it was all on one page. I have been singing your praises for years!
Laura B. of Joliet, IL
I loved how my son's transcript turned out.
Siobhan Greene of Marietta, Georgia
Excellent and Easy to Use! Very professional form for our high school transcript. Easy to use, and edit if necessary.
Jack Crawford of Mt. Carmel, Illinois
High School Transcript. Transcript for son's Home School, it was easy and figure his GPA. Thank You
Kathy Rahimly of Clarksburg, Maryland
Excellent Product! Easy to use. Provided a lot of additional information, such as standard names of courses and total numbers of credits in each subject that are customary for graduation requirements. This software makes it possible for anyone to produce a transcript. Thank you!!!
Jennifer Hall of Greenville, Virginia
Very helpful, easy to use. After purchasing this transcript service, I had my son's transcript ready to print the same day. Very easy to use and professional looking. I am pleased and will be back for my future graduates' transcript needs.
Helen Dearmore of Tucson, Arizona
Excellent Customer Service! Scott Meadows was there for us! We were running up against a deadline (on a weekend!) and having trouble figuring out some details on our transcript. Scott got on the chat immediately, and walked us through everything we needed to do, and did some troubleshooting for us, to help resolve our issue. He stayed with us through the entire process, to make sure our transcript got submitted on time. He definitely went above and beyond, and we are so grateful for such wonderful personal customer service!
Laurie Phalen of Ruther Glen, Virginia
Easy to Use! Easy to use, professional look.
Kristen Montgomery of Red Wing, Minnesota
Quick & Easy! Comes immediately in your account. Super easy to follow, lots of examples, looks great. Highly recommend. Thank you!
Kelly Nordgren of Statham, Georgia
Quick & Easy. This is a wonderful service. It was very easy to use and super quick to get it sent out. I will definitely be recommending it to my homeschool friends and using it for my other son. Thanks for providing this service!
Rebecca of Nashua, New Hampshire
Easy and Professional. I have found this product to be easy to use and professional looking. It will suit the needs of my children very well. The only thing I would change is that after you have entered an item the page scrolls automatically which is quite frustrating. It would be better if it scrolled only when I asked it to.
Christine of Eau Claire, Wisconsin
Professional. I like what I see and look forward to being able to present something professional to future schools. It was my hope that there would be a place for ongoing reporting (quarter grading) but I don't think that this is available.
Stephanie Emmons of Austin, Texas
High School Transcript Service. This product makes it easy to quickly prepare a transcript. Very user friendly.
Pat of Stanton, Michigan
Highly Recommended - Great customer service. Very pleased with the service. There were some glitches with the electronic delivery service (totally on the other company's end) and Fasttranscripts worked very hard to rectify the situation.
Anonymous of Orlando, Florida
Easy to use. It was easy to use and looks professional. The only problem is there are a few glitches;like cursor in box doesn't work at times. It was a good easy alternative than creating a transcript from scratch.
Scott Bucko of Philadelphia, Pennsylvania
Transcripts. I am still working on the transcript. We'll see. I hope it looks good. And I hope it conveys to colleges what we need. I am hopeful.
Caroline Geer of Taipei, Taiwan, Province of China
Perfect tool for homeschooling parents. I can't say enough wonderful things about this product. It is simple to use, easy to keep track of multiple students (we have 7 children- using this for 3 children) with beautiful professional looking transcripts as the result. We are missionaries serving in Taiwan so the added benefit of simply ordering and receiving this online was a huge blessing. Please if you are looking for an excellent simple way to create your child's transcripts look no further. This is one of the best products in my 19 years of teaching I've ever purchased for homeschooling.
Carco of Orlando, Florida
Highly Recommended! It's very easy to use. You don't need to do any calculations. The program does everything for you.
Anonymous of Huntsville, Alabama
Highly Recommended. Thank you for providing this service!
Anonymous of Lutz, Florida
Great Service / Great Price. This transcript service is so easy to use. I have procrastinated my son's transcript for months. I finished his transcript within one day of purchasing this product. Looks professional.
John Handel of Dry Ridge, Kentucky
Highly Recommended. This is the easiest way to keep track of grades and classes for a good price! Very user friendly
David Williams of WARREN, Michigan
Pleased. Input of transcript data was much easier than accessing the right format. But customer service kindly resolved all issues for this paper-n-pen mom.
Lee Anne Zajicek of Ridgecrest, California
Fast and professional. I was able to complete (and order online) the transcripts for my twins in under 15 minutes once I got the hang of it all...I had to get tech support as the formatting instructions need clarification but the support was excellent and very efficient. This is a much-needed product for the homeschool community and I highly recommend it.
Rita Mitchell of TITUSVILLE, Florida
Great Product! I am so thankful for this product. I was preparing myself for a long process of making a transcript for my student. However, I was pleasantly surprised to find this software so so easy to use and it made a very nice looking transcript.
Michael O'Donnell of Stayton, Oregon
High School Transcript. Excellent!
Becky I. of Banks, OR
Thanks again! I will be sure to share! This transcript was quick and easy to use and looks professional. I am very pleased.
Rebekah H. of Dover, DE
I would like to cancel my membership, but I would like to thank you for your awesome service!
Kendra D. of Mims, FL
Thank you so much! I already have referred two families embarking on the home school high school journey. I have been very pleased with Fast Transcripts.
Polly S. of Fargo, ND
Thank you so much for checking! I love fast transcript...Has been great for us!
Megan B. of Ashburn, VA
I am happy to get the word out to our local and national homeschool groups. Your service has simplified what seemed to be a fairly daunting process.
Rita M. of Titusville, FL
Thank you for this service. It was a big help!
Niki S. of Clovis, CA
Trying to navigate all of this is a bit daunting. Fast Transcripts has been a life saver for me. Thank you.
Kari Farley of DE SOTO, Kansas
Kim McCann of Lexington, Kentucky
High School Transcript Service. The transcript service is simply the best I've found. The ease of creating and professional appearance of just the printed preview was fantastic. I will be purchasing the watermark final copy when we are ready.
Kathleen Underhill of Kalispell, Montana
Great Resource. I appreciate this service! The transcript is very professional and now I don't have to write it out by hand. Thank you!
Kathleen Manta of North Fort Myers, Florida
Good Product. I'm a home school mom. This product made it easy to put my son's work load for the past four years in a neat package that could be remitted to colleges with no fear of it looking "home made". Good product, good price but you need to keep good records to use efficiently.
Anonymous of Rockford, Michigan
Super Helpful Tool! The tool was very helpful and easy to use. What was confusing was how to get to the tool after I purchased it. Took me longer to figure how to get started than to fill in the entire transcript. Still very worth the money!
Anonymous of Powder Springs, Georgia
Thankful to have this Service Available! About 90 percent of the process utilizing this transcript service was very simple to use. The transcript itself looks very professional and to the point. I was so thankful that this service exists for Homeschool Educators. I truly feel like we are professionals in our prospective calling and this helps with our success! The FAQ's answered most of my questions and I didn't have to call too much.:-). The only slight issues I personally had were when filling in the address for the transcript to be sent to the school, there was no Company address option. It wasn't clear. Also, I didn't understand the digital signature. Many of you will probably understand that, but I thought by clicking the box it would automatically digitally sign for me. Other than that, it was easy as pie and a true blessing for us!
Jeffrey Daniels of Marshall, Virginia
Love it! It is easy to use. I just started putting together my 10th grader's transcript and started preparing the transcript for my soon to be 9th grader. This is a great product for producing an official transcript.
Lawrence Teall of Greencastle, Indiana
Highly Recommended. I liked the transcript service. It was easy to use and I was able to get my daughters information on it quickly.
Kasha of Nassau, Bahamas
Professional. I am currently using this program transcript for my senior. It is very professional looking and this system is easy to navigate. I don't love things but I like this very much. Thanks
Regina Smoots of Enterprise, Alabama
VERY EASY TO FILL OUT! GREAT!
Nadine Mothershed of Beaumont, Texas
Exactly what I needed. This product was exactly what I needed to put together a High School Transcript for my child. Excellent choice if you are needing to create a High School Transcript for your home school student.
Nancy of Branson, Missouri
Excellent and easy to use. Even with limited technology knowledge, I found the transcript for simple to use. I would highly recommend it for anyone needing an official transcript.
Anonymous of Richfield, Wisconsin
Couldn't be easier. This took the stress out of the process of creating a quality transcript. I actually lost sleep over it before running across this easy to use product. The preview feature was helpful to visualize the transcript, and the printout looked great. Very grateful!
Lori Kooger of Newton, New Jersey
High School Transcrip Service. Both an invaluable resource, and an excellent product!
Anonymous of Bremerton, Washington
An Absolute God Send!! This service is an absolute Godsend. I was so worried about doing transcripts for my son, but you made it incredibly easy and very professional. Doing transcripts are not so scary after all. My son got accepted to the college he wanted on a full scholarship. The school did not look twice thinking these were second rate, these were absolutely wonderful. Thank you for offering this service just wonderful!!!
Angela of P, Nebraska
Made the transcript much easier! When my son started his senior year I started waking up in the middle of the night worrying about getting his transcript right. Would I miss anything? How would it look to colleges? This product made it easy.. I had it done in an hour!
Susan of Saint Clair Shores, Michigan
A Blessing . Using the transcript service is such a blessing. Could I have created the transcripts on my own? Of course. However the transcript service makes it so much easier, the finished transcripts look more professional, and the process consumes way less of my time. The suggestions that pop, such as number of credits and class titles, are very helpful, and I love not having to manually calculate any totals. A great value, especially at the member price.
Anonymous of Tampa, Florida
Was exactly what I needed in a pinch. I found this product to be useful, practical and easy. It made making my daughter's high school transcript fast, and it looks very professional. I really like how it provides sample classes and calculates gpa and credits. I would recommend this to other parents who need to make a transcript for their child.
Lisa Luck of Kansas City, Missouri
Easy to use. The transcript service was easy to use as far as entering the information. However, when I printed it up, part of the page was cut off. I had to adjust the size to 95% for the transcript to all fit.
Anonymous of Petaluma, California
High School Transcript. Great product.
Alexis Bascus of Norfolk, Virginia
Great. This transcript service is great. It provided a professional look that I needed. I was able to use this transcript for my son's entrance into the Armed Forces.
Jessica P of Albuquerque, New Mexico
Great Product. I am really happy with the High School Transcript Service. It made completing our transcripts so easy. I highly recommend it.
Mary S. of Millstone, NJ
I'll be certain to let our homeschool community know about your great service.
Nancy M. of Magnolia, MS
Your website was very helpful and if I every need it again I will be back. Thanks.
Anonymous of Norfolk, Virginia
HighSchool Transcript. This transcript help me to stay organized and professional. I was able to use this to give to military recruiter for my son to enlist into the Armed Services.
Michelle V. of Copley, OH
I have heard nothing but postive feedback from all schools that see my transcripts. Colleges and high schools. My local high school even said it was better orgainzed than theirs!
R. K. of Z, Illinois
Thank you very much!! I recently purchased the transcript service and high school diploma. I was amazed at how painless the process was, and I was very surprised to receive my diploma within three days! Your service is exceptional!! Thank you very much from a grateful homeschooler!
Dorothy Shepard of Keene, New Hampshire
Highly Recommended. We love this transcript service, was so easy to work with!
Laira M. of Canfield, OH
Thank you very much for your help and for the Fast Transcript service.
Shannon U. of Allen, Texas
Scott - thank you so much for your personal attention to our needs today. We have successfully completed the Parchment signup and the ability to order her transcript to be sent to our schools of choice is there! I have MANY homeschool mom friends with kids younger than mine and I will most definitely tell them about your fantastic service. Thanks again!
Esther of Kennesaw, Georgia
Professional transcript asap. Excellent product. Super easy to use. Instant results.
Join our awesome customers today!
There's no substitute for hands on experience. Try it for yourself - free for 30 days.
Try It Free